there are very few things that i like about lafayette but every now and then, there are things that make everything better. i got off work about 7:30 tonight and stopped by tj maxx. when i came out, there was something under the wiper blade.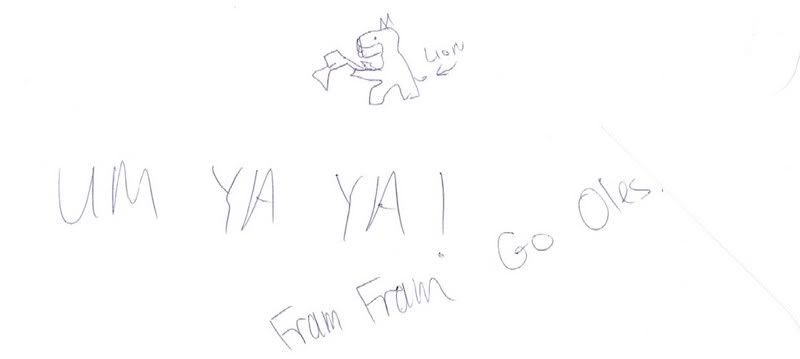 and it totally made my day!

how did they know i was an ole, you ask? well, i have an olaf alumni license plate frame and an olaf sticker on my back windshield.

just thought i'd share with people who might be amused by this.